About the study
Background
There is considerable concern in Australia about increasing antidepressant use, especially increasing long-term use. Australia has one of the highest rates of antidepressant use in the world. Around 1 in 7 Australians is taking antidepressants.
Guidelines recommend 6 to 12 months use for a single episode of moderate to severe depression, yet the average duration of antidepressants is now about four years. Long-term use of antidepressants is not harmless. Most antidepressants prescribed in Australia (86%) are prescribed by general practitioners (GPs).
Many people experience unpleasant withdrawal symptoms when they attempt to stop antidepressants. Withdrawal symptoms are often mistaken by both GPs and patients as impending 'relapse' resulting in ongoing use of antidepressants.
Aim 
The RELEASE study will evaluate effectiveness of the RELEASE intervention which has been designed to prompt medication review, support shared decision-making, and guide safe tapering and stopping of long-term antidepressants where there is no clinical indication for ongoing use.
Design
This is a cluster randomised controlled trial in 24 general practices in south-east Queensland. The general practices are randomly allocated to either receive the RELEASE intervention or to provide usual care. 
Principles 
RELEASE is a user-informed multi-modal intervention that targets both general practitioners and patients. RELEASE has the following guiding principles: 
All prescribing decisions are made as usual by the GP and patient together.
Empowering patients. 
Acceptable and translatable in routine general practice.
Resources developed to raise awareness, prompt medication review, support shared decision-making, and guide safe cessation of long-term antidepressants where there is no clinical indication for continued use. 
Vision 
RELEASE seeks to improve Australian health outcomes by decreasing unnecessary and potentially harmful long-term (>12 months) antidepressant use.
Who is conducting this research
This research is being conducted by The University of Queensland, General Practice Clinical Unit.
Recruiting general practices
Please contact us if your practice and GPs would like to participate in the study. 
Contact 
Email: release.study@uq.edu.au
Timeline
Recruitment of general practices from December 2022. Both patients and GPs are recruited through the practice. 
Who is funding this research
RELEASE is funded through the Medical Research Future Fund (MRFF) 2020 Clinician Researchers: Applied Research in Health - MRFAR000079 (Commonwealth Department of Health). 
Ethical Conduct
This study adheres to the Guidelines of the ethical review process of The University of Queensland and the National Statement on Ethical Conduct in Human Research. Ethics ID: 2022/HE001667.
Whilst you are free to direct questions you may have to our Project Coordinator and Patient Liaison Officer via release.study@uq.edu.au, if you would like to speak to an officer of the University not involved in the study, you may contact the Ethics Coordinators on +617 3365 3924 / +617 3443 1656 or email humanethics@research.uq.edu.au.
Related Research
Research Team

Collaborating Investigator/s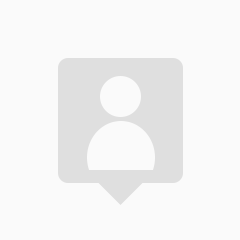 Dr Mark Horowitz (Psychiatrist)
     Clinical Research Fellow, North East London NHS Foundation Trust; and Honorary Clinical Research Fellow,
     University College London, UK
     Professor Joanna Moncrieff (Psychiatrist)
     Professor of Critical and Social Psychiatry, University College London, UK
   
     Professor Rob Ware (Senior Biostatistician)
     Menzies Health Institute, Griffith University, Australia
     
     A/Professor Joshua Byrnes (Senior Health Economist)
     Director, Centre for Applied Health Economic, Griffith University, Australia