The University of Queensland's Medical School is one of Australia's most respected and internationally recognised medical schools. As part of UQ's Faculty of Medicine, we provide high-quality teaching and practical training through world-class programs in medicine, mental health and skin cancer. We ensure all graduates are equipped with the knowledge and skills needed to fulfil their ethical and professional responsibilities, face medical challenges, and advance health and well-being through life-long education and research. The Medical School is also research-orientated and we continue to address the world's evolving health priorities by driving innovative research that advances knowledge, practices and discoveries that improve the lives of patients.
Why choose UQ Medical School?
Quality teaching and practical training
Our high-quality medical education is delivered by talented educators and researchers. More than 3800 Academic Title Holders also provide supervision and mentoring to ensure students gain hands-on rotational work experience. The UQ Doctor of Medicine (MD) Curriculum is undergoing a major transformation to better prepare UQ medical graduates for modern clinical practice in Australia, the United States and elsewhere. 
Research addressing global challenges
The School supports an active and diverse research community that reflects both the clinical and research specialisation of our staff who are working to address the global challenges in medicine, health and patient care.
Geographic reach
Our extensive network of programs and partnerships span across Queensland and North America through our eight Mayne Academies, Greater Brisbane Clinical School, Rural Clinical School and Ochsner Clinical School in Louisiana, USA. Students have access to a vast range of clinical settings in leading hospitals, providing them with diverse experiences and exceptional training.
Alumni network
We are incredibly proud of our nearly 18,000 alumni community, from those who have reached high acclaim in their fields of specialty to the quiet achievers who work tirelessly to make a difference in their local areas. 
Rankings
Our achievements contribute to UQ's position in the top 100 of the major world university ranking systems, especially within clinical and pre-clinical health and medicine metrics. In the 2021 Shanghai Jiao Tong rankings, UQ was placed in the 76-100 band for Clinical Medicine. UQ also ranked 51st in the subject of Clinical, pre-clinical and health according to the Times Higher Education World University Rankings 2022, and 38th in the subject of Life Science and Medicine according to the 2021 QS World University Rankings.
Our School's History 
T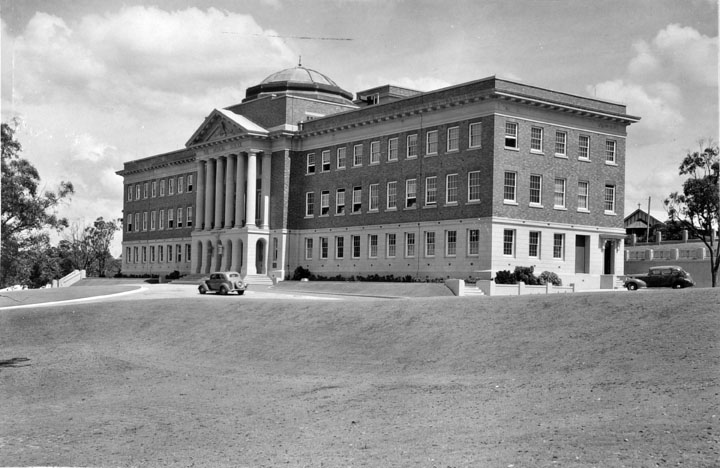 he origins of UQ Medical School date back to 1936, the same decade Brisbane City Hall opened, the Forgan Smith building was completed and the Mayne family donated their estate to UQ for medical education. 
Students have been the lifeblood of the School since the first class enrolled in 1936. Since that time, more than 18,000 students have graduated from our school to enter the health workforce in Queensland, Australia, and throughout the world. Nearly 6,500 of the School's Alumni reside within Queensland and teach back into the medical program, which now enrols over 500 students each year. 
Distinguished alumni and staff include Dr Jane Wilson (business leader), Dr Mark Loane (former rugby player and distinguished ophthalmologist), Professor Adele Green (Epidemiological senior scientist of melanoma and skin cancer) and Dr Gary Roubin (inventor of the coronary stent and prominent cardiologist).