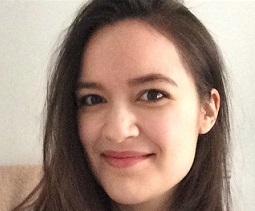 Ms Elizabeth LaRosa, an MD1 Ochsner student has achieved her first co-authorship in a scientific journal – Nature Scientific Reports 2016, 6: 23204.
After graduating from New York University, Elizabeth LaRosa worked in the VelociGene® and Transgenic Technologies labs at Regeneron Pharmaceuticals, a leading biopharmaceutical company based in Tarrytown, New York. At Regeneron, Elizabeth focused on characterizing genetically modified and humanized mouse models for human diseases.
"I am very proud of this, as the project was, far and away, the most challenging and exciting scientific endeavour in my career thus far. Plus, it was my primary research focus while I was working at Regeneron and incited my passion for genetics". 
 Here's the link to Elizabeth's paper: http://www.nature.com/articles/srep23204