2021 Queensland Clinical Sciences Symposium by Australian Academy of Health and Medical Sciences.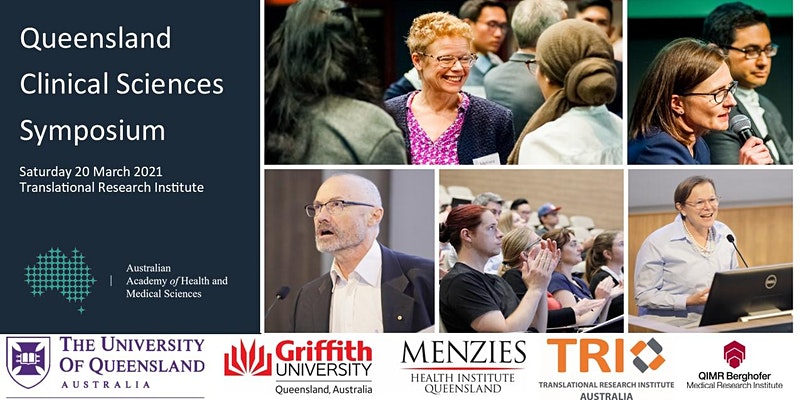 Come along to hear insights and perspectives about career and the future of health from some of Queensland's leading clinician scientists.
Do you want to push the boundaries of knowledge as part of your career in medicine or health? And take what you learn at the bedside to change and improve health and care?
Join us for the third annual Queensland Clinical Sciences Symposium, Building Bridges and Breaking Boundaries, to learn about how you can do just that from some of Australia's leading clinician scientists and health researchers. 
We strongly encourage attendees to join this event in person so that you can benefit for the opportunity to interact and network with our speakers, panel members and each other. However, for those not able to do so, or who wish to join the event from interstate, the event will be live streamed.
Visit the event site for more details.
---
See the invitation below to become a student representative for AAHMS.
Hi everyone, I'm Chloe Yap and I'm an MD-PhD student at UQ. 
The Australian Academy of Health and Medical Sciences (AAHMS) is looking for students to help run their Queensland Clinical Sciences Symposium/Life as a Clinician-Scientist event in 2021. It's a wonderful annual event that really helps to foster a sense of community for medical students and junior doctors doing research. A taster of the (COVID-19-induced) virtual events are here: https://aahms.org/news/catch-up-on-our-recent-online-lacs-events/
The roles would either be to lead the organisation (potentially with me), or volunteer with smaller tasks.  It will be a great opportunity to network, gain some important skills in event planning, and looks good on your CV!
Please email me (chloe.yap@uq.net.au) if you're interested.
Venue
Translational Research Institute
37 Kent Street
Woolloongabba, QLD 4102