A unique partnership between The University of Queensland (UQ) and Ochsner Health (Ochsner) has been extended until at least 2030 and will continue to grow the world's physician pipeline through a transnational Doctor of Medicine (MD) program.
UQ Vice-Chancellor Professor Deborah Terry AO travelled to New Orleans in the United States of America (USA) this week to sign a contract to extend our joint venture – The University of Queensland Ochsner Doctor of Medicine (MD) program.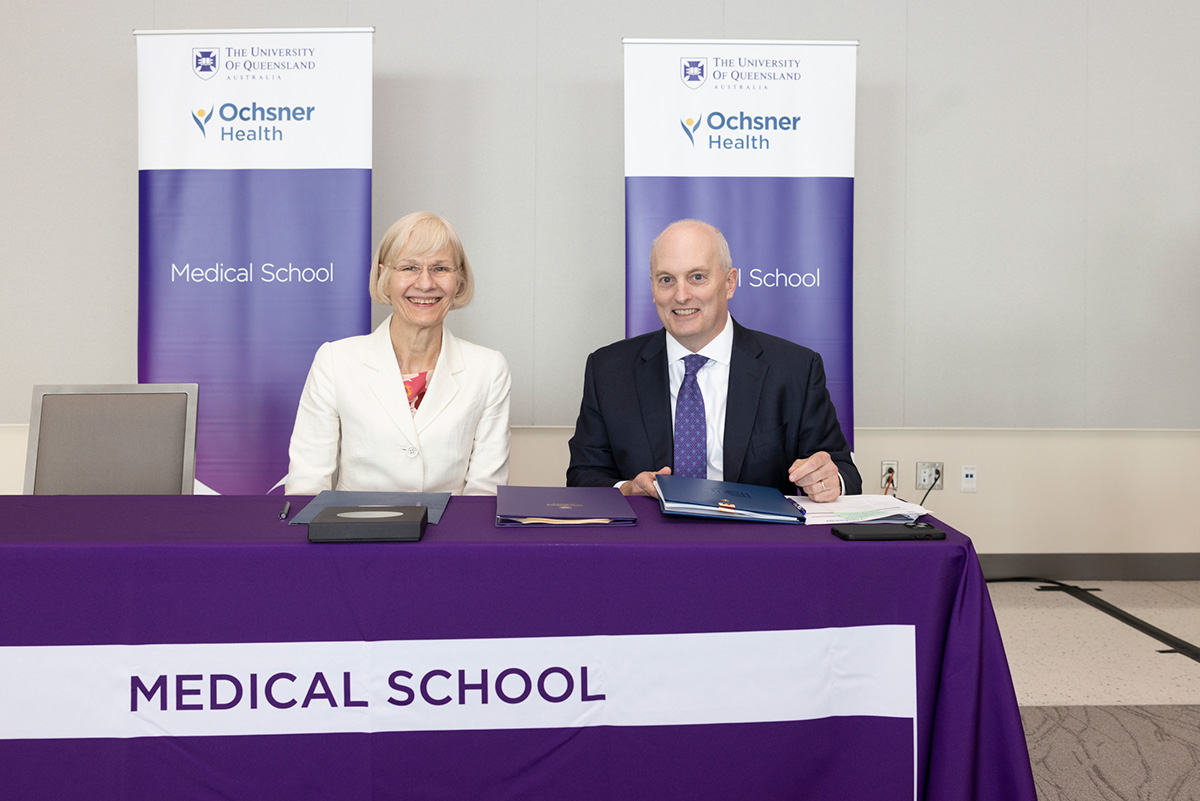 "UQ is extremely proud to continue this collaboration with Ochsner Health," Professor Terry said.
"Learning in both Brisbane and New Orleans gives medical students the opportunity to foster unique perspectives and address a wide variety of healthcare challenges."
After completing the UQ-Ochsner MD program, graduates are qualified to enter a USA medical residency and an Australian-based internship.
CEO of Ochsner Health, Mr Pete November said "when the opportunity arose to partner with UQ, one of the world's top 50 universities, we saw it as a great opportunity to make a difference to local communities and beyond."
"Physician shortages in the USA are estimated to increase to 124,000 by 2034," Mr November said.
"Pipeline programs such as the UQ-Oschner MD program provide us with a proactive solution to help bolster our medical system for the future.
"It also helps improve quality of life in local communities and future health investments."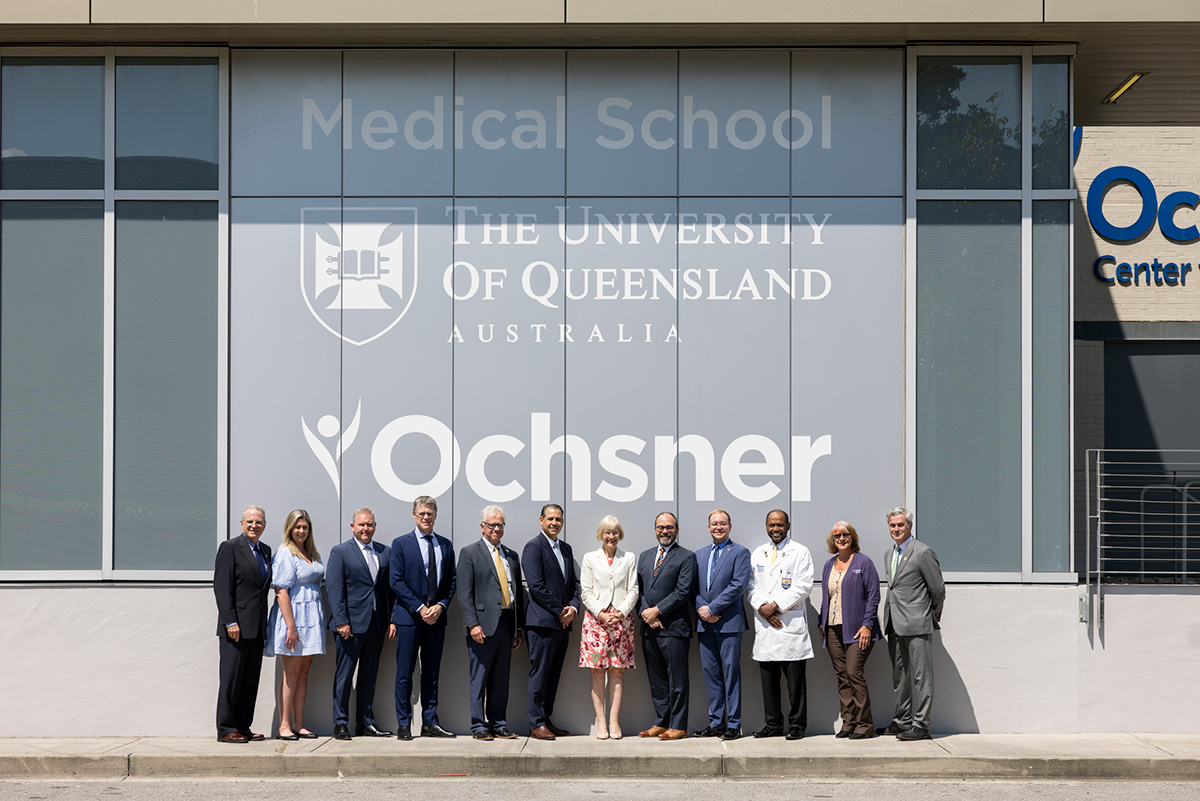 Since its inception in 2009, the UQ-Ochsner MD program has graduated 856 medical students with approximately 30 percent of graduates remaining in Louisiana, USA.
It averages an impressive 95 percent match rate through the North American National Residency Match Program and has graduating physicians practicing in 24 specialties across 46 states in the USA.
In the past eight years, UQ-Ochsner MD students have also logged over 10,000 community service hours by volunteering at clinics, public schools and community health fairs.