Doctor Noel Hayman, Queensland's first Indigenous doctor, blazed the trail and now Doctor James Tronc is excited to follow in his illustrious footsteps as one of six Indigenous doctors to graduate from The University of Queensland this month.
The six – Jill Guljas, James Tronc, Nathan Sayer, Chanelle Pilcher, Tionne Seden and Jordana Stanford – are the graduating members of the UQ medical program which boasted 22 Indigenous students in the program in 2020.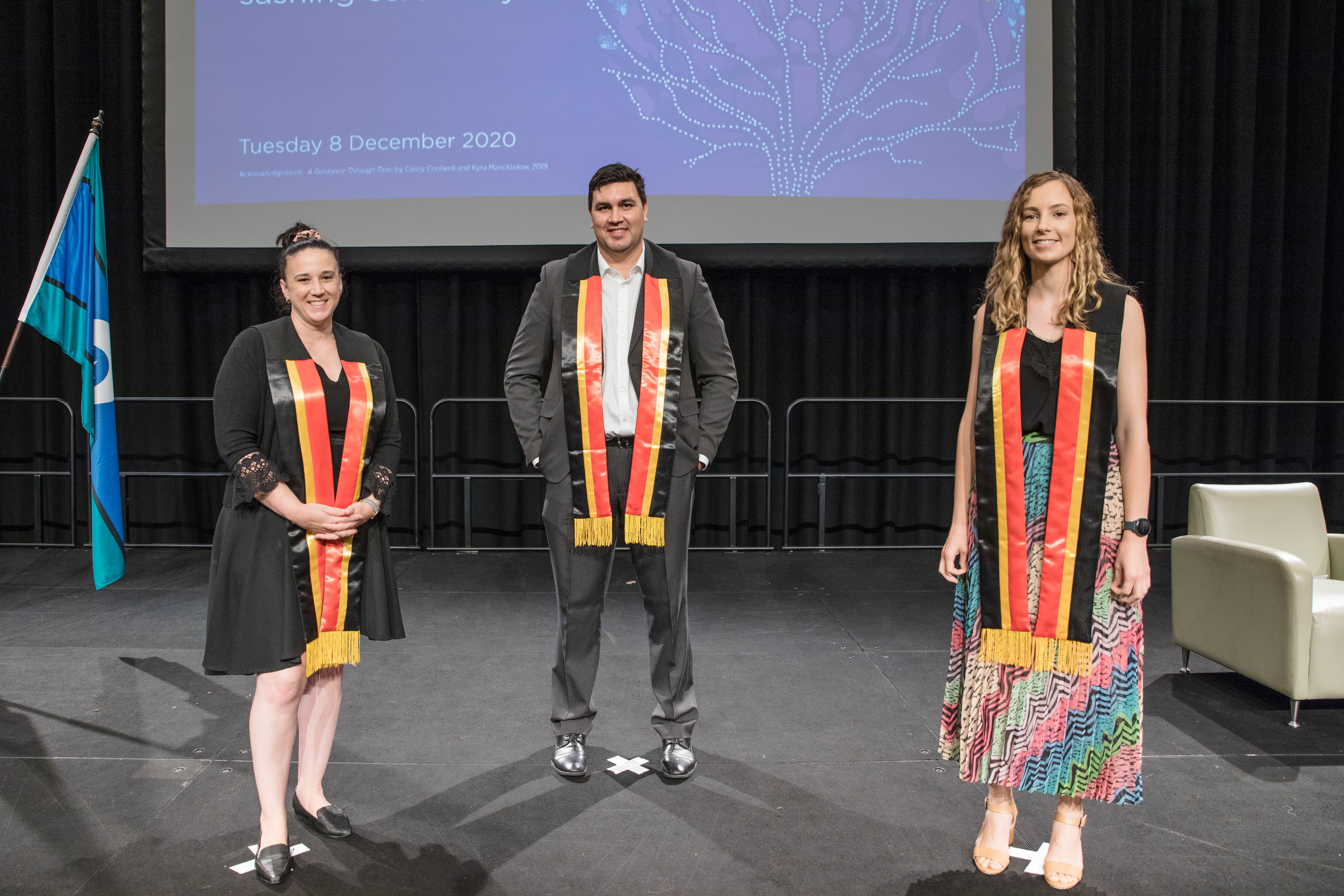 Dr Hayman, now Clinical Director of the Inala Indigenous Health Service, graduated from UQ as a doctor in 1990 and said he was really pleased by the numbers of Indigenous medical students coming through at UQ.
"That's great because we have struggled to get Aboriginal people with a background in science to do medicine. I am really pleased about that," he said.
"To have six graduate, that must be a record, and I can't remember there ever being more than 20 across the course.
"I have been engaged with the medical students at UQ and back in the old days I used to look after them and mentor them. They would come to my place for a barbecue but there weren't that many in those days."  
Dr Tronc, formerly a paramedic, will take up a posting at Toowoomba Hospital with a great appreciation for Dr Hayman's example.
"I have followed Noel's story and his work in Inala. It is definitely inspiring because you can relate to it," Dr Tronc said.
"Paramedicine to me at the time was like the end of the line healthcare for Indigenous people. You go to them in emergency situations and when I sat back and looked at it, chronic disease prevention and better management was where my head was going to prevent these things from happening.
"I have a knack for helping people and think I am better suited to helping people in the prevention stage rather opposed to the end stage of the emergency picture.
"Going into medicine I can tailor my career to suit Indigenous health. In medicine we have Aboriginal community controlled health organisations and Aboriginal medical services and that is an area I see myself going into to work with the target population I want to work."
Dr Hayman, now 66, is glad he took up a challenge issued in a Brisbane newspaper back in the 1980s.
"It was an article in the Sunday Sun by the Medical Dean at the time who had written an article saying there had never been any students of Aboriginal and Torres Strait Islander descent study medicine at UQ, so he was looking for students to apply, and I applied," he recalled.
"I already had a degree – a Bachelor of Applied Science and Food Technology – so I said 'here I am'.
"They had about five or six places for mature age students, and in that block they had two places for Indigenous students. It had never been done before so I was very pleased to get through medicine that's for sure. My mother was very proud of me when I graduated in 1990."
Dr Hayman said it was vital to have more Indigenous doctors coming through the ranks. He heads up the Inala Indigenous Health Service where he cultivates and trains Indigenous doctors, advanced trainees in paediatrics, visiting specialists and GP Registrars to further Indigenous health research and outcomes.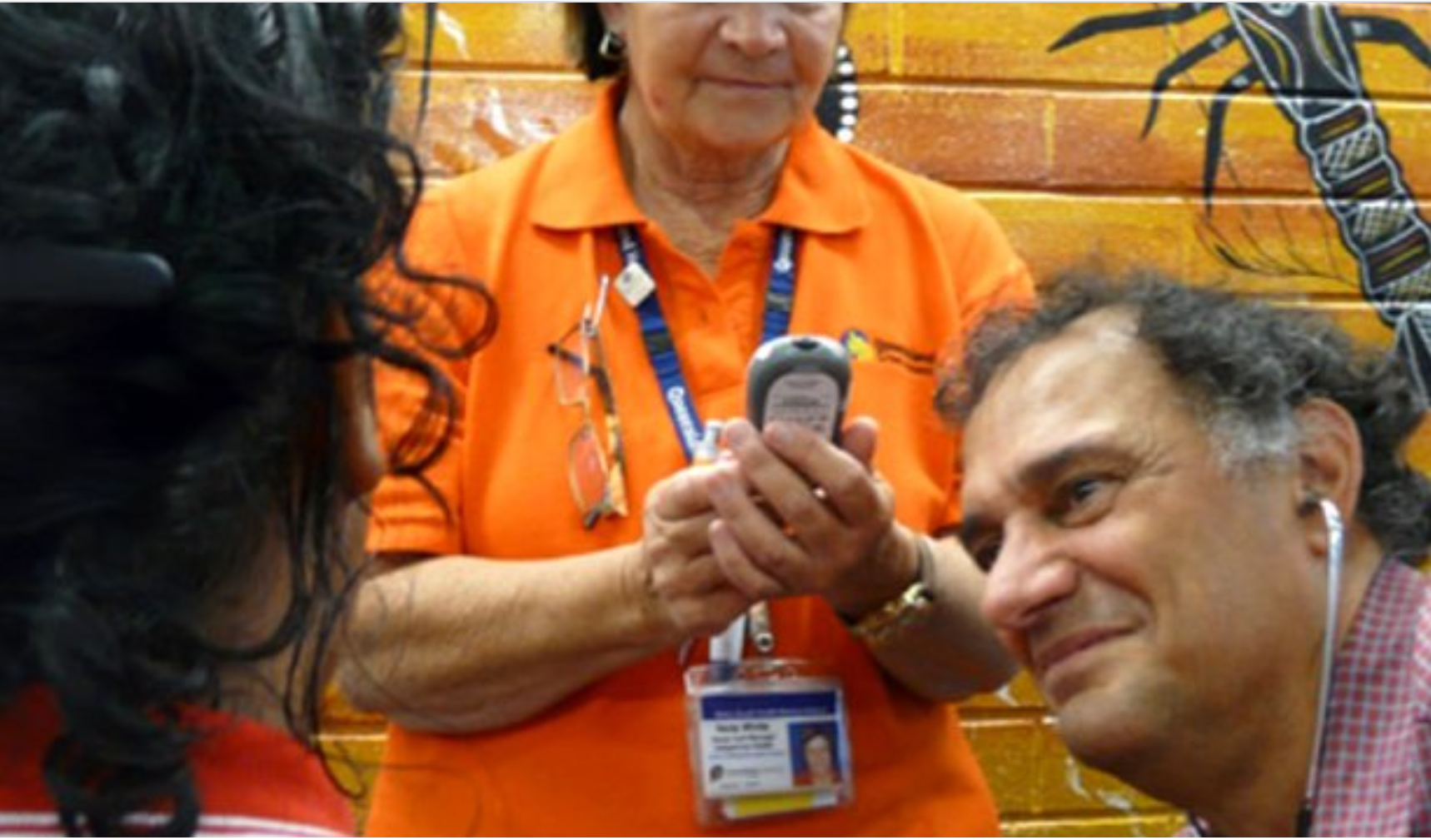 The service has become a benchmark centre of excellence in providing primary health care for Aboriginal and Torres Strait Islander people and now has more than 6000 regular patients.
"Talking to your own mob means a lot because we understand culture and we know the barriers Aboriginal people have to access medical care. It is so important," Dr Hayman said.
"Not all Aboriginal doctors will want to work in Indigenous health. They can be become a surgeon or whatever, and that's great, but when I did medicine I went to work in Aboriginal health because I saw the problems first hand.
"My brother had a heart attack at 50 and I've got three siblings with diabetes so I know the big impact that health has on Aboriginal people. That's where I wanted to make a difference so that is where I headed.
"I have built up a great service out here specifically for Aboriginal and Torres Strait Islander community. The feedback from the community tells me that they really love the centre and that gives me great joy."
In 2011 Dr Hayman was Queensland's Australian of the Year for work in Indigenous health and also won the 2017 Indigenous Community Impact Award at UQ's Alumni Awards ceremony. Winning the 14th Deadly Award in 2008 for outstanding achievement in Aboriginal and Torres Strait Islander health was a career highlight.
"I have contributed back to the community and the satisfaction is great, and when you win a Deadly award that is even better," he said.
"They are done at the Opera House each year and are picked by the community. That was a great accolade for me. When you get awards like that, you really get joy."
Dr Tronc said he "loved being a paramedic" but added that he had a desire to make a valuable contribution to the health and wellbeing of Indigenous people. His fellow Indigenous medical students were a tower of strength with several of them joining him at the UQ's Aboriginal and Torres Strait Islander pre-graduation sashing ceremony at the UQ Centre.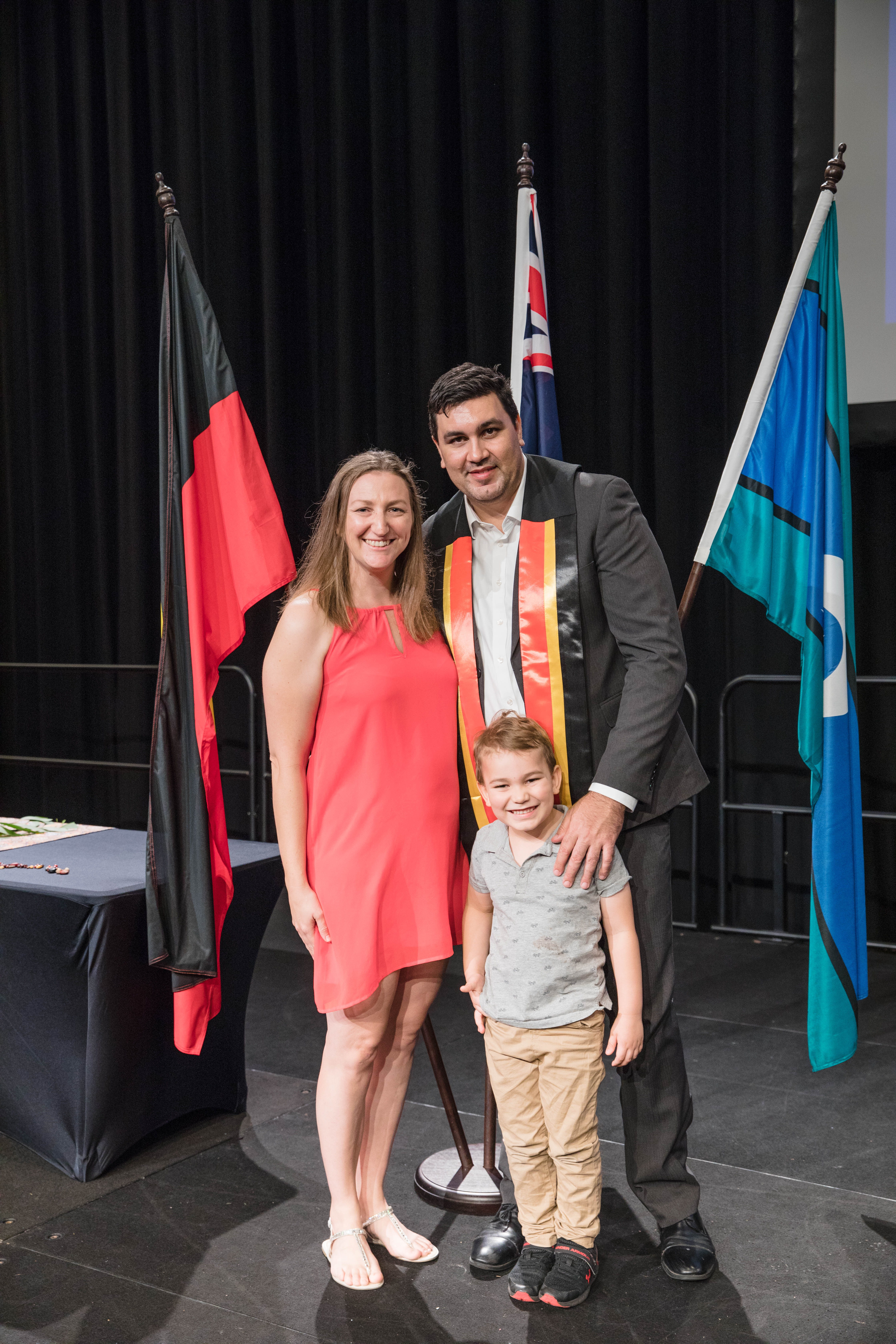 "They are your support network. You rely on your peers and having so many other Indigenous people in the program made it so much better," he said.
"It was good to finish the last exam and get it over and done with. I still juggled some casual work as well so I jump in the truck and do a few shifts in the ambulance to keep everything ticking over."
"If I had a big weekend with a couple of night shifts and rolled back into uni Monday to Friday there was a bit to catch up with but it was all worth it."
Dr Hayman's example will always be one that Dr Tronc has at the forefront of his mind.
"I like how he moved into the public health sector. I think that is where Indigenous doctors need to go in the future and drive a bit of policy and a bit of change later," he said.
Media: Faculty of Medicine Communications, med.media@uq.edu.au, +61 7 3365 5133, +61 436 368 746.